Woohoo a 3rd place finish is good enough for me this year! This is my first time breaking into the Top 3 placing, since starting out as Best Newcomer last year. Once again, two persons that deserve the biggest thanks for this result (which to be honest, I wasn't expecting - there're a coupla more impressive entires in this year's compy so I thought my chances were slim for even a Top 3): Toymaker, as always, for his guidance, and *ahem* my girlfriend, for her patience with this hobby.
You guys have seen enough of my
entry
, so here're the Top 2:
2nd Place: Praxis by Izakku81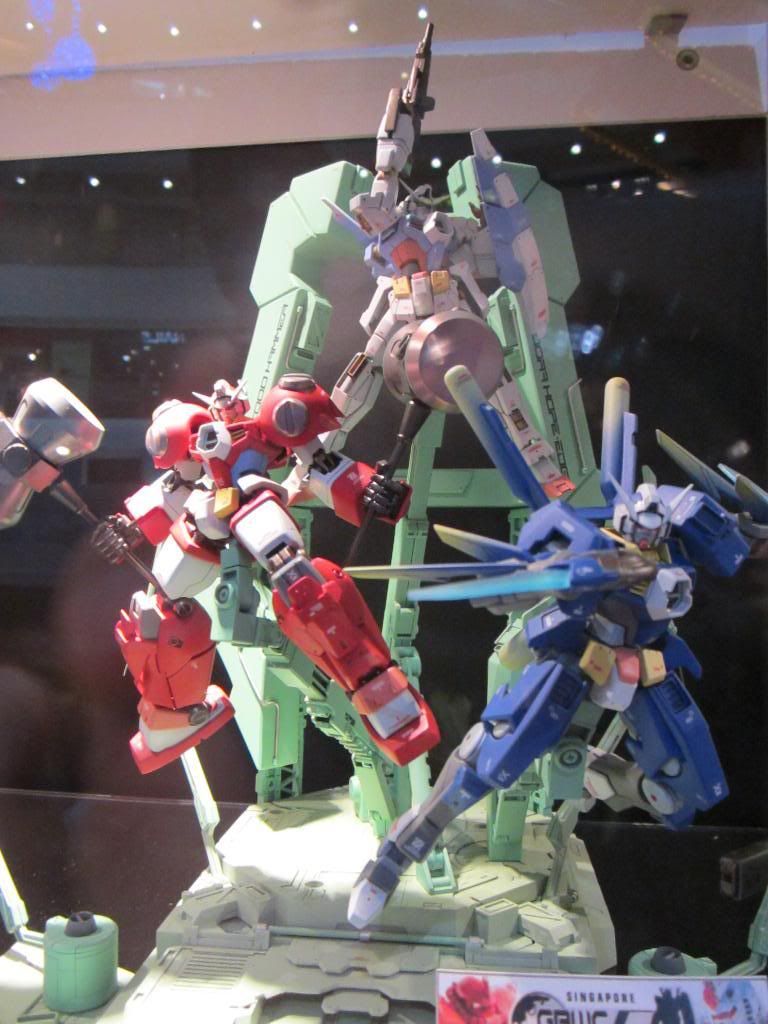 Champion: Sazabi by Moscower
Congrats to all prize winners across all categories, and all the best to Moscower (second from right, second row from top. The dude in the blue striped polo)! Thanks also to Leon Chen from
Open the Toy
, for the personal pic of me and Jap MG master Kawaguchi san (see bottom-most).
I'll post more pics of Moscower's Sazabi in a separate Winners' Circle post. Do us proud in HK bro!