Someone correct me if I'm wrong, but I gather from a Thai forum that the results over in Indo are out.
Here's the (supposed) winners' list:
CHAMPION OPEN: BS108ID Kshatriya
2ND PLACE OPEN: AKHUSODO GULF PJT
And of course, the rest of the entries, who all deserve appreciation for their efforts, win or no win.
Here come the BIG ones!!!:
Urban warfare...
Giddeeee-Up!!
Monster on the rocks
An entire platoon!!!!
Maintenance bays never get old.
Interesting pattern of shading.
One word: WOW!
Really like the matte, heavy look of this one. Nice paint job!
And now....THE CUTE STUFF:
SD Gundams can't fly, so they travel by boat!
I'm presuming it's opened 24-7? LOL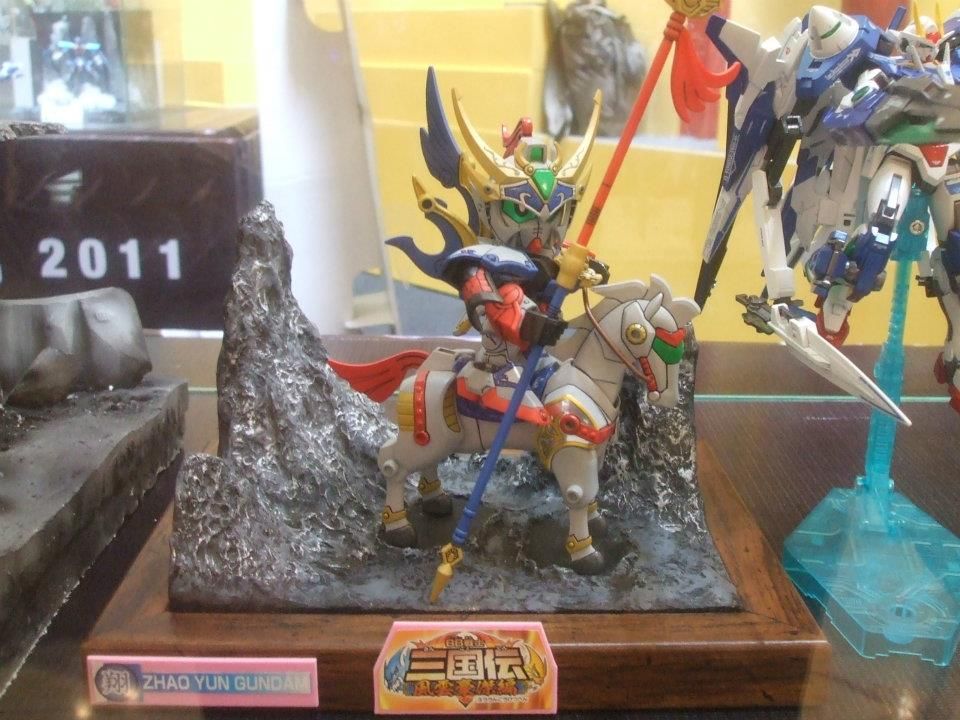 Last but not least, gentlemen....My favourite entry of the lot. I'm rooting for this to win. Unless I've missed out some others. Let's see if my prediction holds true!
A few coupla general shots. I'm presuming this is the RG Freedom:
Pics taken from Club Gunpla's Facebook page.