The queue at 930am in the morning of STGCC. Comprised mainly of over 500 eager beavers hoping to get their hands on some limited edition Hot Toys products.
Alright fellas, it's the weekend and I've got a free pass to the 2011 STGCC at Suntec so I went to check it out. There were some pretty impressive displays by Hongkong toy brand Hot Toys. It's definitely an eye-opener. In fact I've got so many pics I don't now which ones to post! Lol.
So I've organised it into sections. First up, my verdict of the event this year - It's a Hot Toys orgy. Yep, that company from HK that creates gorgeous sculpts of movie characters that cost a bomb. In fact the Hot Toys display area was the flagship attraction of the entire event, as you shall see in the pics. I've saved the best stuff for right at the back, so without further ado, here we go:
MICKEY MOUSE REMAKES
Iron Smurf
! I chose some of the best ones to showcase. My fav is the Captain America Mickey, done by none other than fellow Poison Monkey
Izakku81
. The mask, the pouches and even the shield were all moulded from scratch using epoxy. Full marks for effort, dude!
SUPERHERO ARTWORK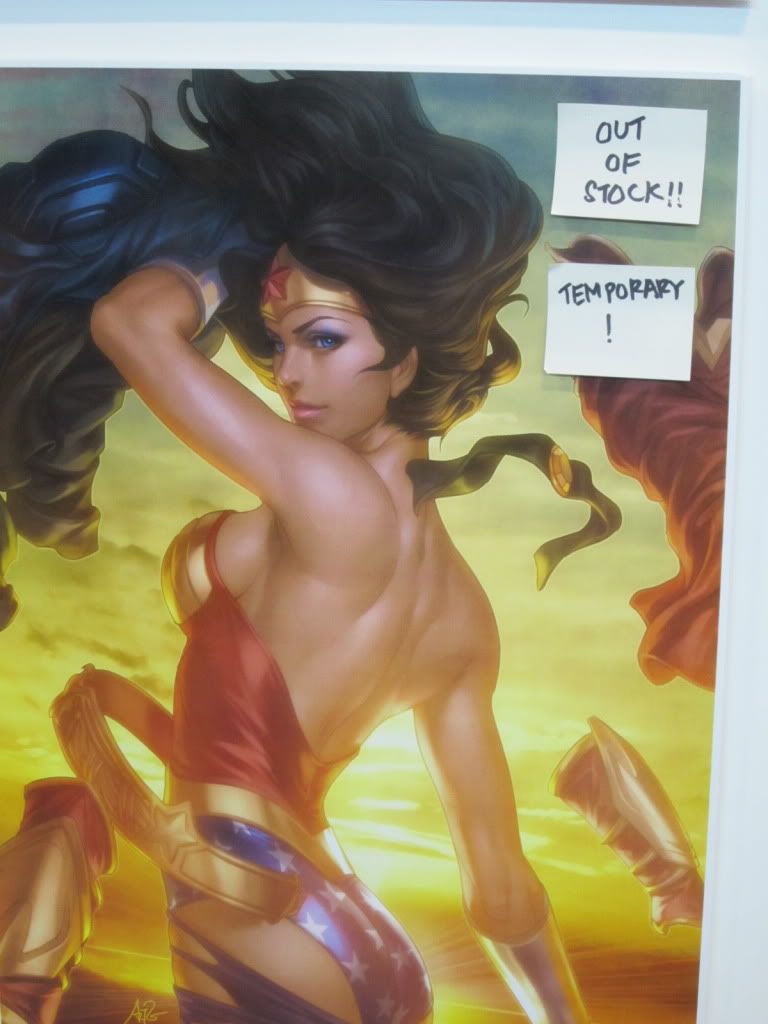 Superbabes.....
Geriatric Capt......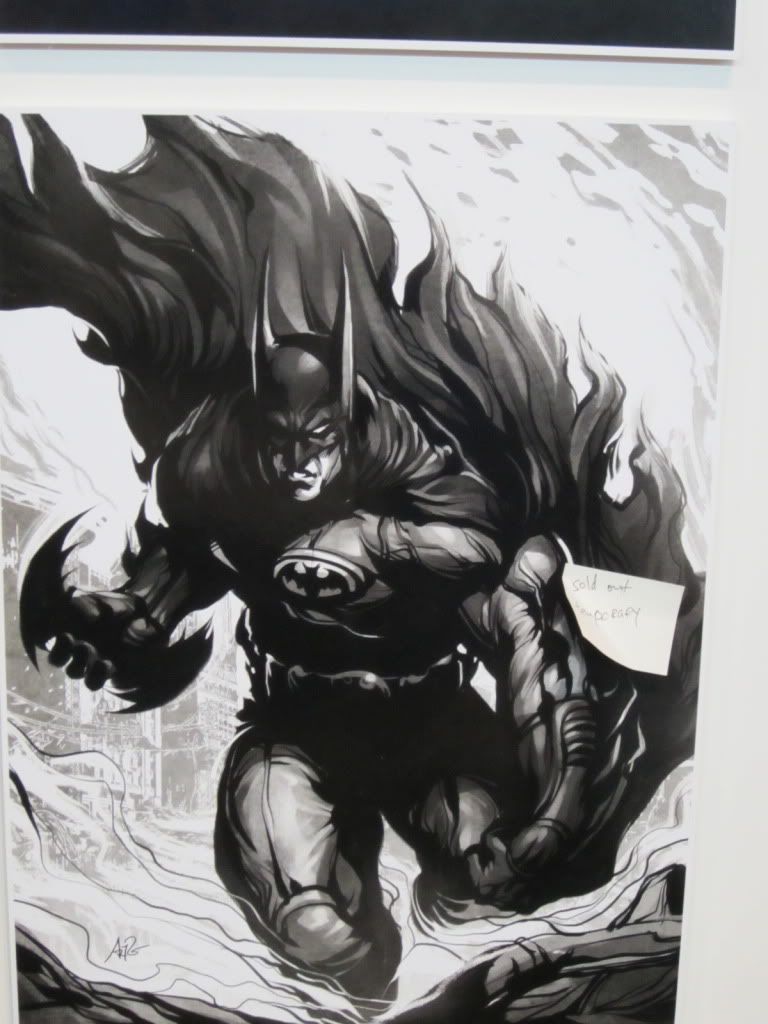 My favourite but it was sold out... :(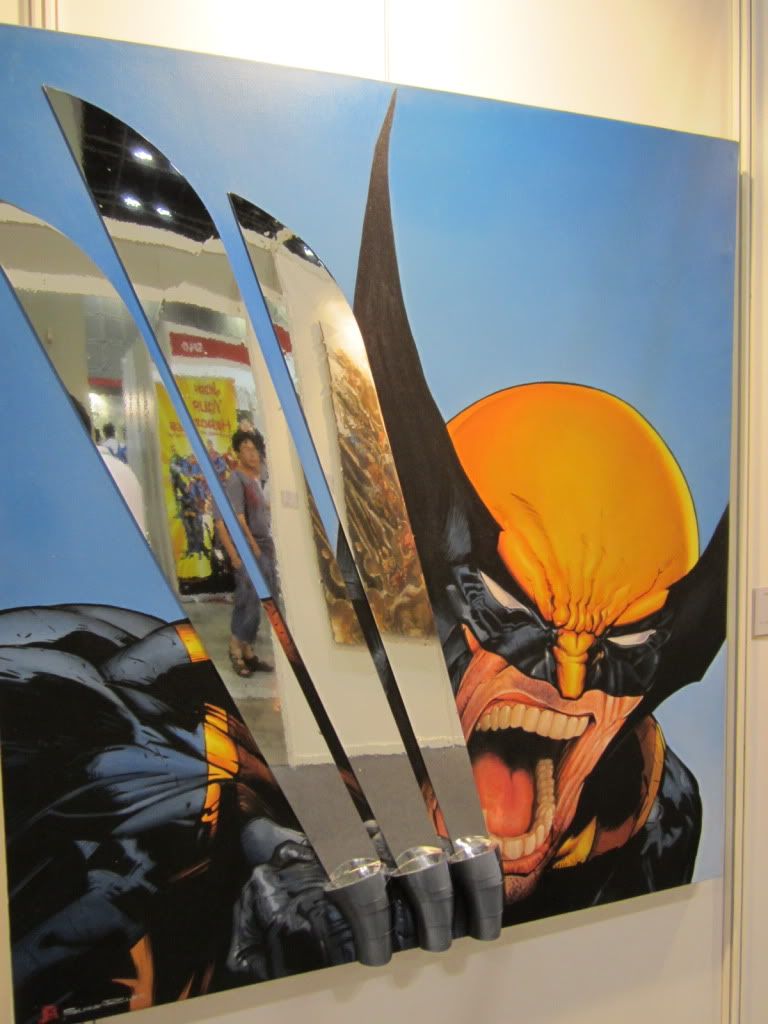 Kickass!!! Need this in my room.
TRANSFORMERS
Some badass TF remakes by Fansproject. I recommend you check these guys out as they specialise in producing Transformer-like toys that look waaaay better than Hasbro's version. Just that they're not called Transformers....You get the idea. Lol. These two babies here are obviously based on Rodimus, in black version. They're only about as tall as a 1/100 gundam but they cost a whopping $500 EACH! Insane.....
THE KOTO LADIES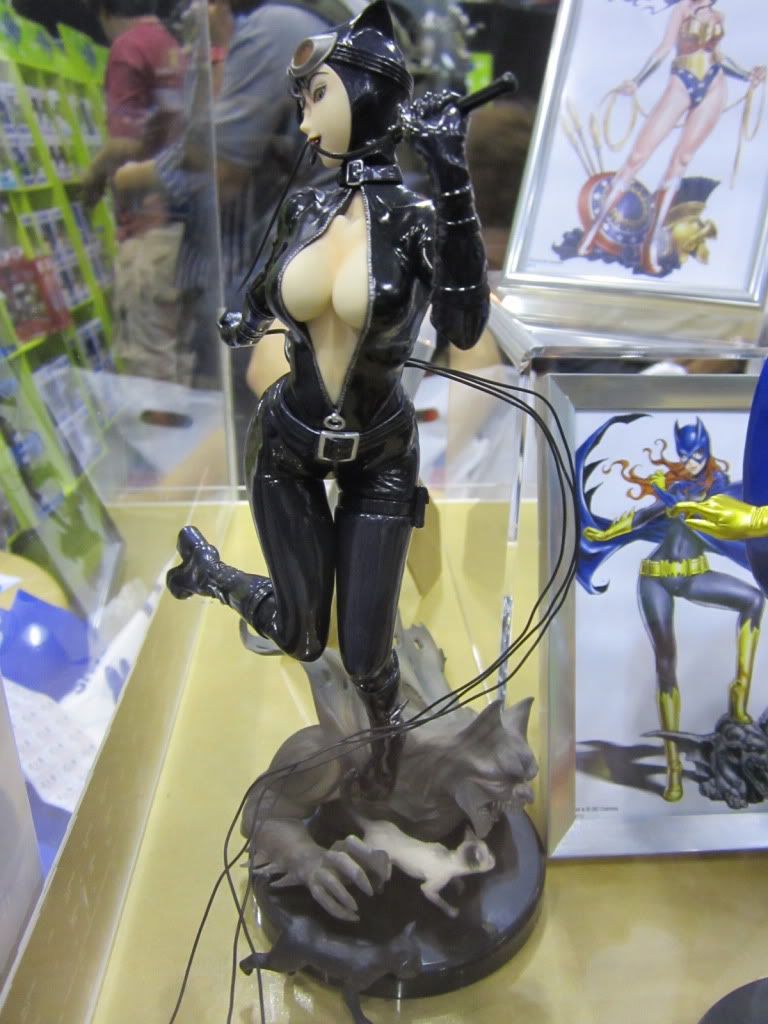 RANDOM STUFF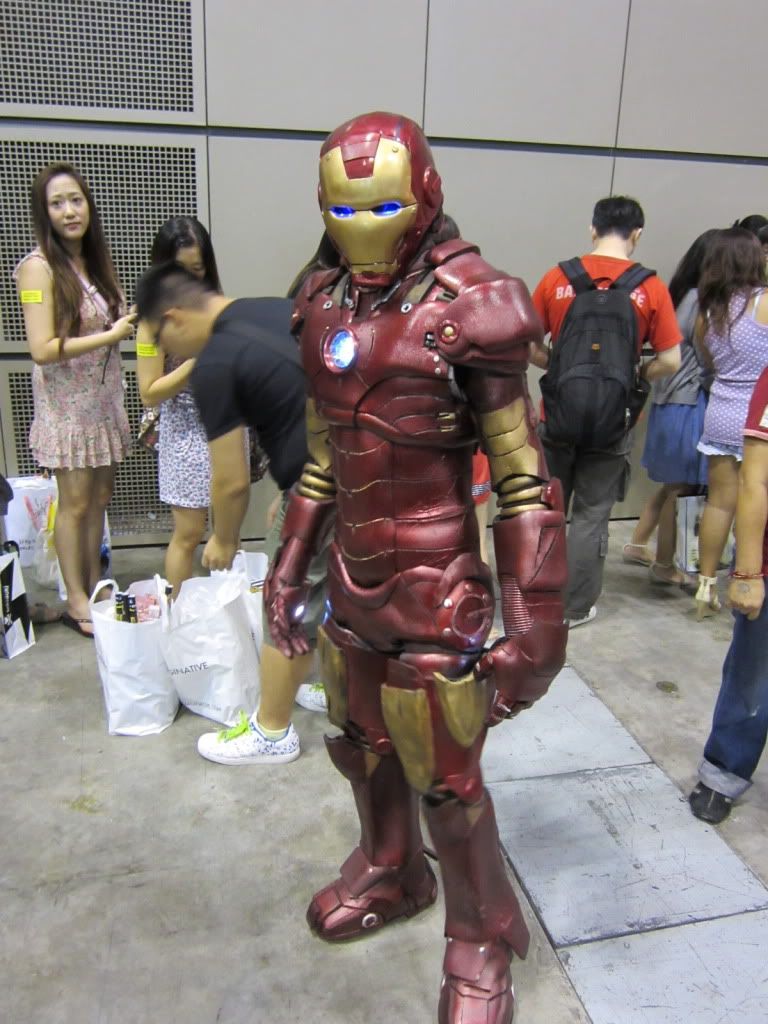 And now, the gravy of today's feast. The Hot Toys section. So packed with people pressing their noses against the glass to get a peek of those awesome displays and dioramas that to sneak in a good shot was a helluva challenge! Sorry if some of the pics are a bit blur....It's the best I can do with the reflection on the glass and the crowd hot on my heels. :P
Awesome Alien and Predator dios...
Smurf on steroids...
Why the hell is Tony Stark chilling on a donut while the villain's wreaking havoc?? Iron fans, brace yourselves for the next coupla salvos:
My absolute heavy-duty fav!!!
Whatchu lookin' at?
Details baby, details!!
Bruce Lee says hi...
An All-time classic. Christopher Reeves as Superman. RIP dude.
This, ladies and gents, is what the masses queued up for. A limited edition 1/6 scale version of Christian Bale's Batman. I wasn't crazy enough to queue for this, but you gotta admit, Hot Toys did an awesome job sculpting Bale's face. Looks just like the real thing!
The Dark Knight. I personally prefer the comic book proportions though. Movie proportions of superheroes tend to be too realistic and somehow, the head always comes off looking a tad too big. Dontcha agree? lol.
One. Awesome. Dio.
Many batmobiles were smashed up for the Batman dios. Just check out the details on these...Sweeeet!
Jack Nicholson's Joker (scary!) and, that chick from Sucker Punch (sexy!).
Johnny Depp in all his likeness, as psycho barber Sweeney Todd and psycho pirate Jack Sparrow.
Don't ask me why but I just like this version of Captain America even though his outfit's ridiculous. And that shield...oh that shield. It's so bling I gotta havit! Lol. I pre-ordered this figure at $205. A steal by Hot Toys standard as their stuff's usually in the high 200s to 500s.
And with that, I conclude my longest post ever. I hope you enjoyed the little virtual display if you didn't get a chance to go down. Alright folks, time for me to get back onto the sanding wagon for that Exia commish. I'll leave you with some offbeat stuff I didn't know where to put....
A bunch of zombie MJs Thriller-style um...sexually harassing Sheva from Resident Evil??
Just. So. Wrong....
A life-size R2D2 we spotted in the carpark.
Oh and of course, my little stash of stuff besides the Capt America pre-order, which I bought at the event. (I can't go home empty-handed, can I? lol) Stay tuned as I'll be posting a review of my loot...