You know what's the one thing I learnt if you wanna buy model kits overseas and lug them all the way back home? You need LOTSA luggage space LOL. I merely bought three to four kits, and already I had no space to pack anything else. Not to mention this was a working trip to Taiwan so I didn't bring my mega suitcase since I wasn't expecting to find anything much. But maaaaan did I find some gems....
So over the past five days, I was in Koahsiung Taiwan for work, and I took a little detour down to Taipei city for some fast and furious toy hunting. I've already been here before so I knew where to look. For those of you who wanna know where to find the motherload in Taiwan, check out Ximending in Taipei, a hip shopping stretch easily accessible by subway (Ximen station). Just in the station's vicinity is Wan Nian Building. You can't miss it as long as you hit the right street, along Ermei and Xining South roads intersection.
What's so special about this building? Well if you guys are from Singapore, this is the equivalent of China Square Central. But take note - there is only ONE floor that sells toys. The other floors sell an assortment of other mainstream stuff from clothes to electronics. The fourth floor is where you wanna head. Another thing to note though - they actually only have about three to four shops full of toys. But what's special is that like HK, the shops are stocked to the brim, and you can spend up to half an hour in one poring over the endless stashes of model kits. The prices are slightly cheaper than Singapore's or roughly the same, but the kicker is that they have stuff you probably can't find here cos it's rare or from too long ago.
The first shop that hits you full frontal as you come up from the escalator is this one. Zoids junkies, if you look closely in the middle of the picture just behind that black-framed shelf inside the shop, you should be able to make out some Zoids kits. ZOIDS MAAAAAN!!!! Something even rarer than friggin' diamonds in Singapore. And they sell it cheaper here to, by about $10 to $20. I dunno if I was just plain lucky or what, but when I was there, this shop had almost every Zoid I was looking out desperately for, some of which I have resorted to eBay to procure. If my luggage bag (and wallet) were bigger, I would have wiped out their entire stock....Yeah right. LOL.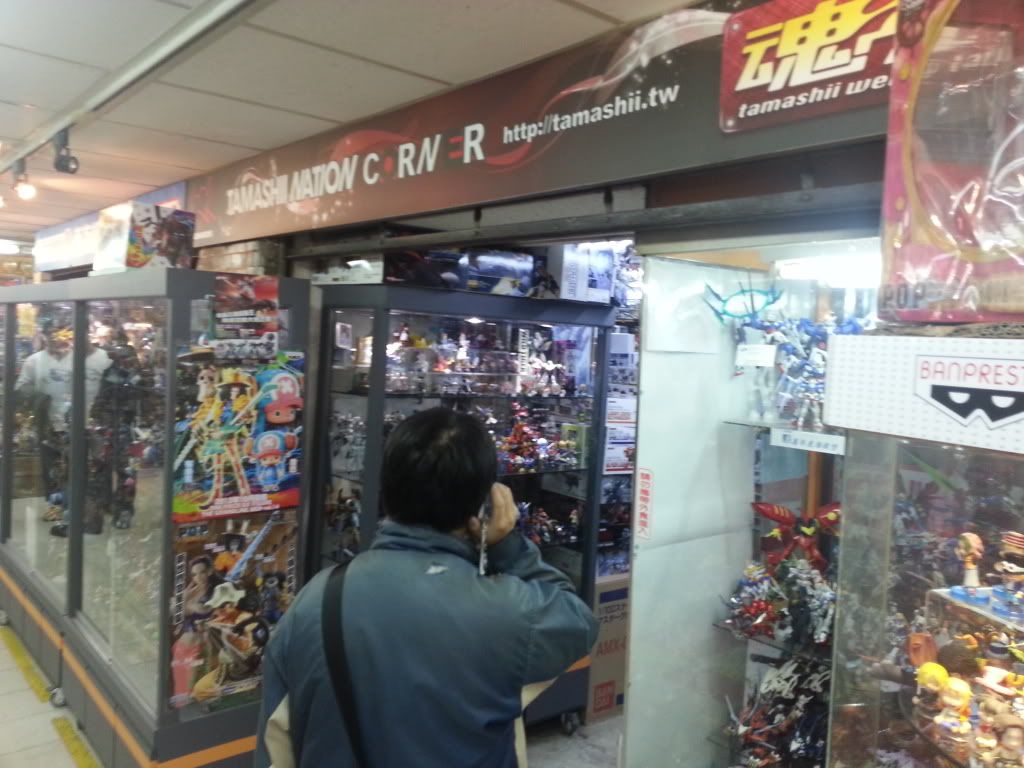 A word of advice - it's better to go late in the afternoon, from 3 onwards all the way into the evening. Shops open till about 10pm. This shop's owner says the safest and earliest you might wanna come is after 2pm. For some reason photography is disallowed. There are signs here and there warning against it, so these are the only pics I managed to secretly snap, of the other one or two shops.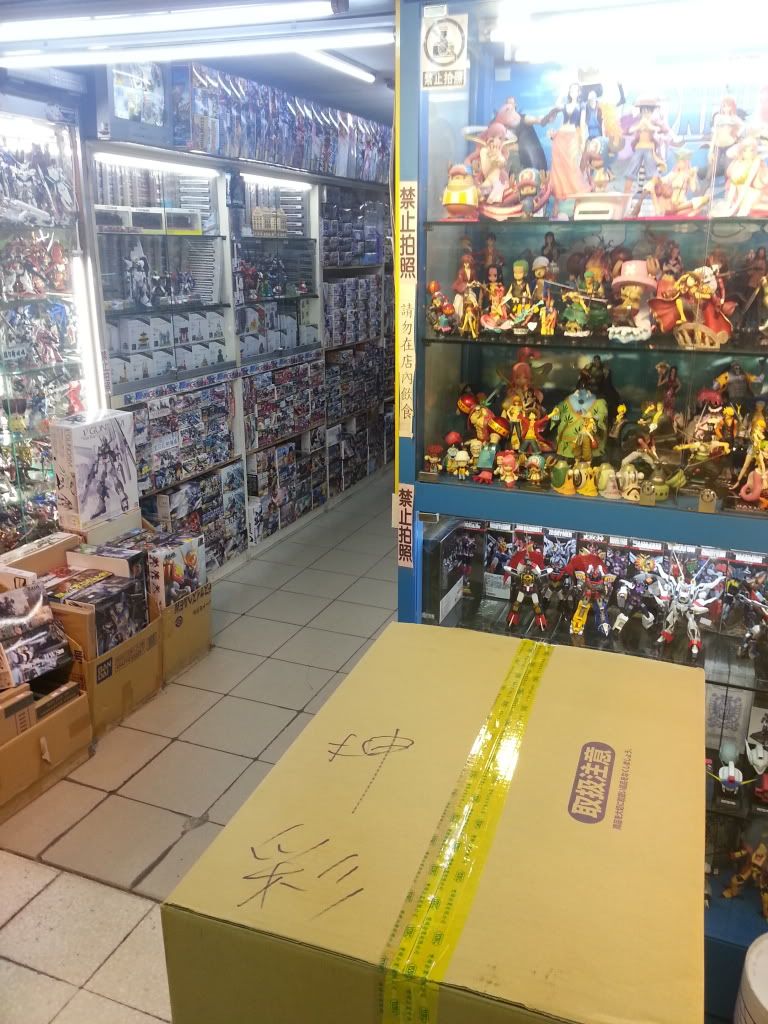 There's also a shop selling all manner of anime art books and magazines that might be worth a peek.
And that's all I have fellas. If this weren't a work trip I would have went all over Taipei on a search-and-reveal mission, but alas I only had half a day to pull off this thing, so Wan Nian Building was the only one I went to. Fortunately I found the stuff I was looking for, and after buying them I had no space to carry anything else anyway LOL. If I ever go back to Taipei again, I might seek out the other hobby hot spots. Till then, hope this helps!