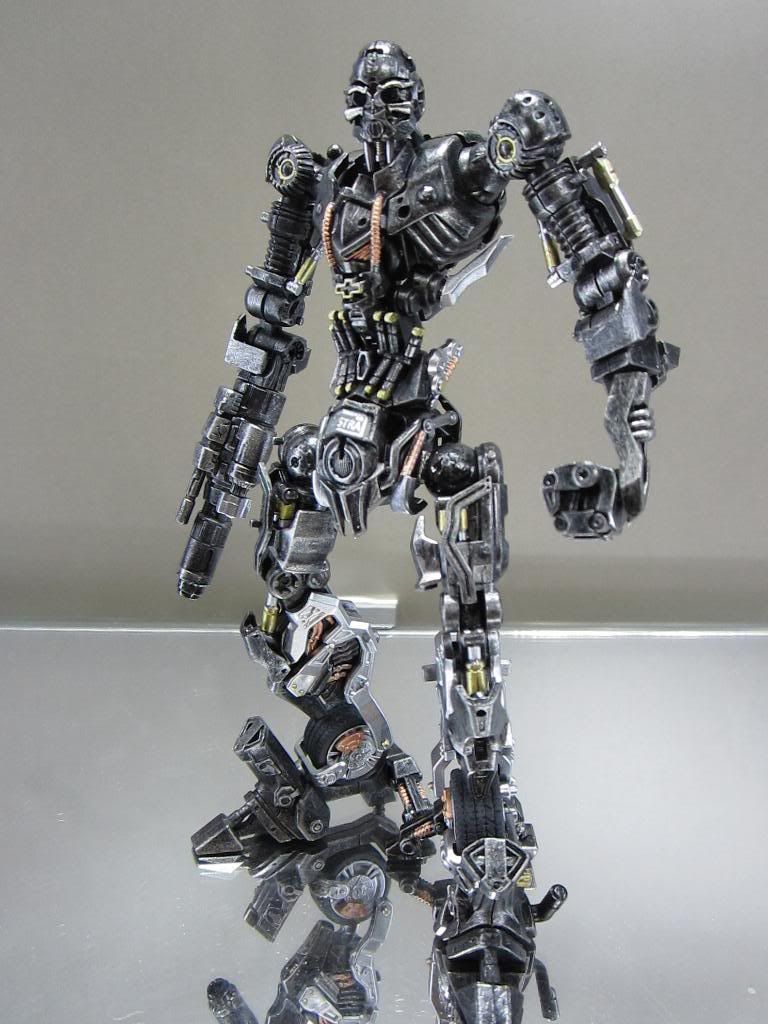 Don't be fooled. This isn't Terminator. It's the Dual Kit Bumblebee from Takara Tomy! I started on this project way before my GBWC but had to put it on hold obviously. And now I'm back on it. Last I left it, I've finished painting and detailing up the internal frame. I'm now considering if I should just go for an OOB look and finish off the yellow armour bits for the movie look, or try something ambitious and mod it beyond the original shape into something else!
Oh well, while I'm still contemplating, here're are some more pics and close-ups to share. Enjoy! ;D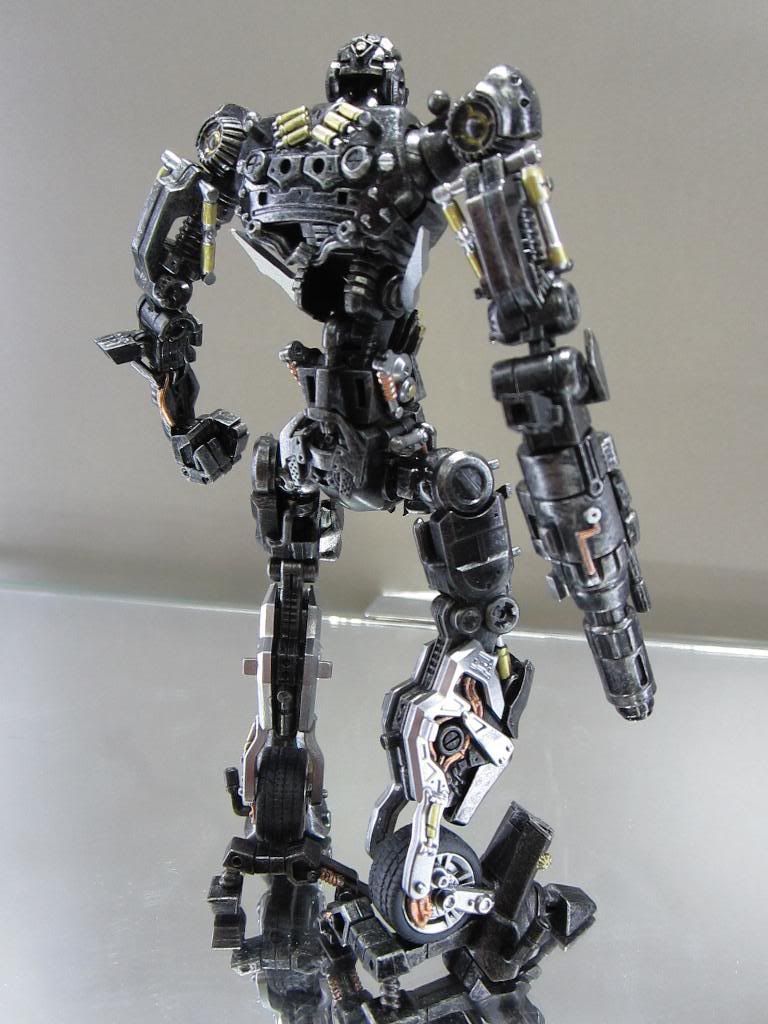 A base coat of dark metallic silver was applied to the entire frame, then certain bits painted starbright silver for differentiation. Then I dry-brushed the dark silver bits with bright enamel silver. The gold and bronze parts were later hand-painted on.