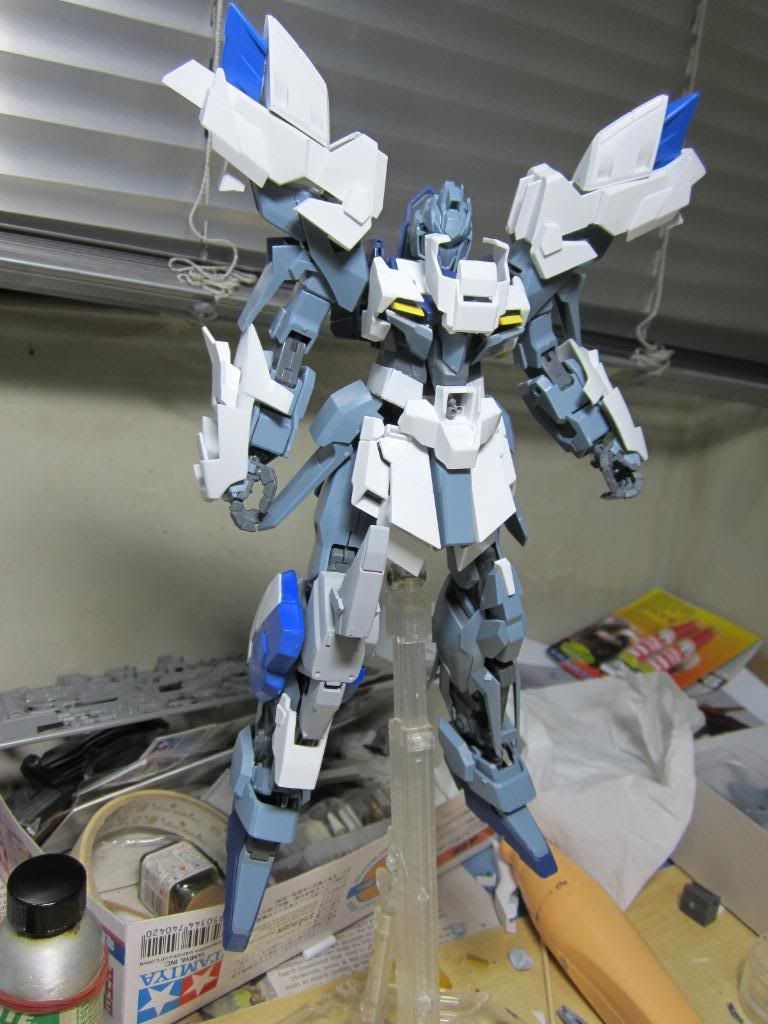 Okay fellas, finally I've got something decent enough to show. THIS, is my GBWC project - the Delta Maximus!!! As you can see, it's still nowhere near completion. But I think I've got the rough form of the mecha pinned down. The objective was to armour up the Delta Plus, give it an alternate colour scheme, and turn it into one souped up version as badass as the Sinanju, but as heroic as any Gundam.
I used a mixture of scratch-building and kit-bashing to get the parts. I've also elongated the waist of the Delta to fit the larger frame. Guys, if you're thinking of modding a Delta, prepare for alotta work. Because this kit is transformable, it's a nightmare to gauge parts, and they don't all come together nicely like a typical kit after you add on stuff here and there. Gaaah.
This is a rushed project, so I try to stay clear of any time-consuming stuff like putty work. It's mostly pla-plating and kit-bashing. Oh and I also used magnets to hold parts together. It's easier than glueing cos you can separate the pieces to paint them, and you don't have to worry about ruining paintwork if you try to glue them after. Just less messy. And once I feel like I'm spending too long on one part, I move on to another and come back to it later. See if you can tell which parts come from where? :P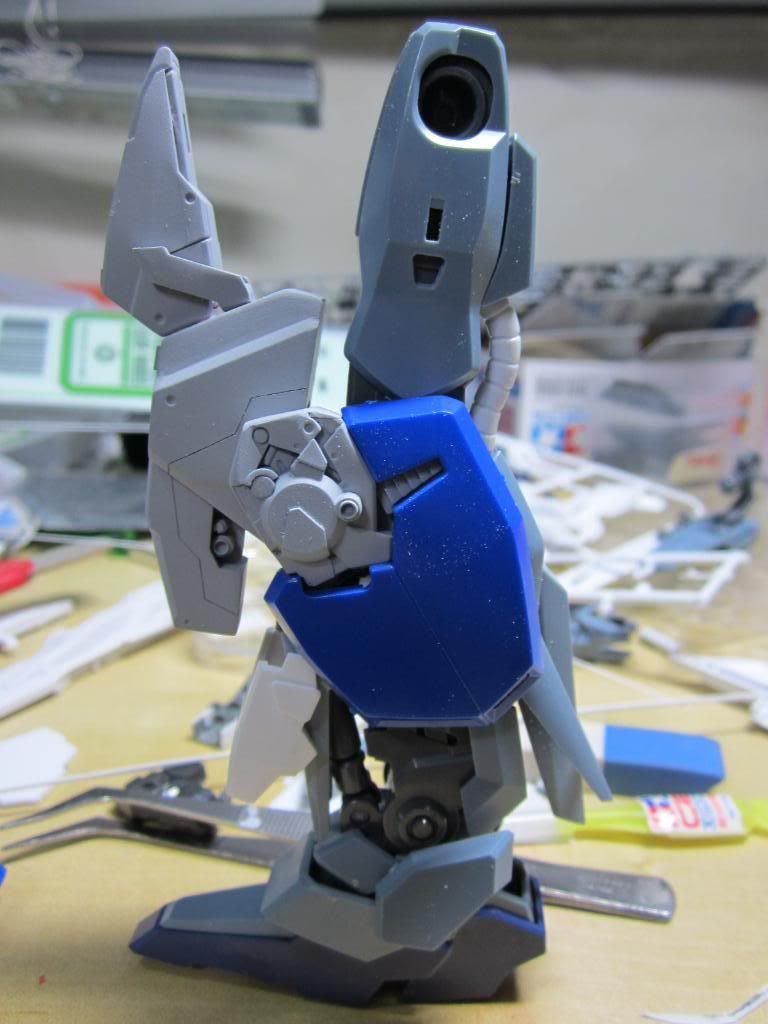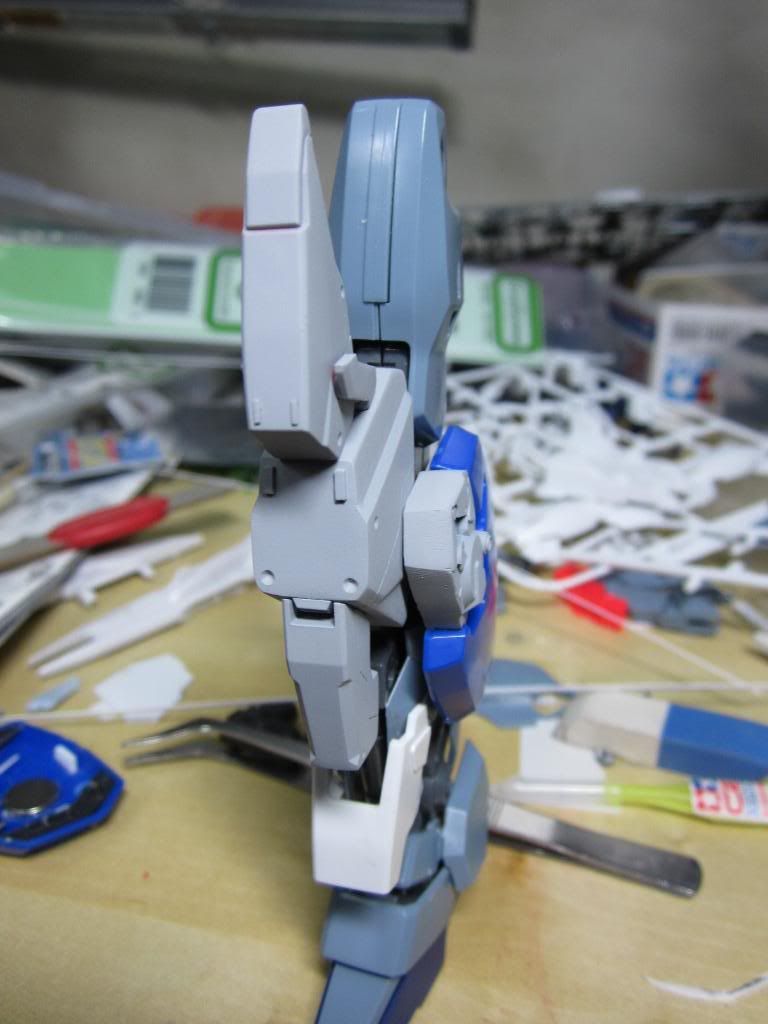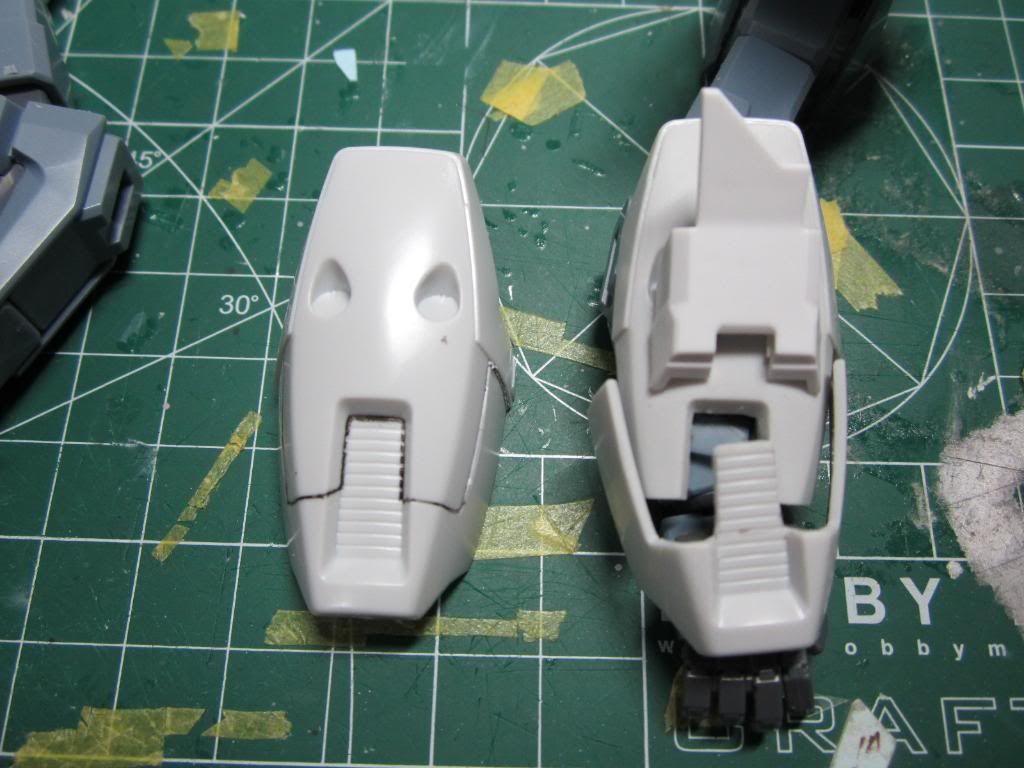 That's all for now folks. I honestly don't know if I'll make it on time. I have only three weeks left to go, and I still have to finish the other leg, detail up everything, smoothen out the edges, think about weapons and a dio, and smack on the paint/ decals/ panel lines....Whew. Just thinking about it makes me weary already! Wish me luck...