GN-Psychoframe overload!!
With commissions outta da way and enough fiddling around with Transformers (for now), I'm gearing up to start on my Bakuc piece by trawling the Net on alternative Gundam designs for inspiration. And I came across some pretty interesting stuff to share. Try and see if you can guess which original Gundam designs these variants are based after. To my best efforts, I'll try to credit the sources where there's enough info for me to credit, so here goes:
By Robert Smith




I'm not even sure if this was meant to be a Gundam, but I'd imagine if Karmen Rider and Gundams mated this would be their offspring. LOL -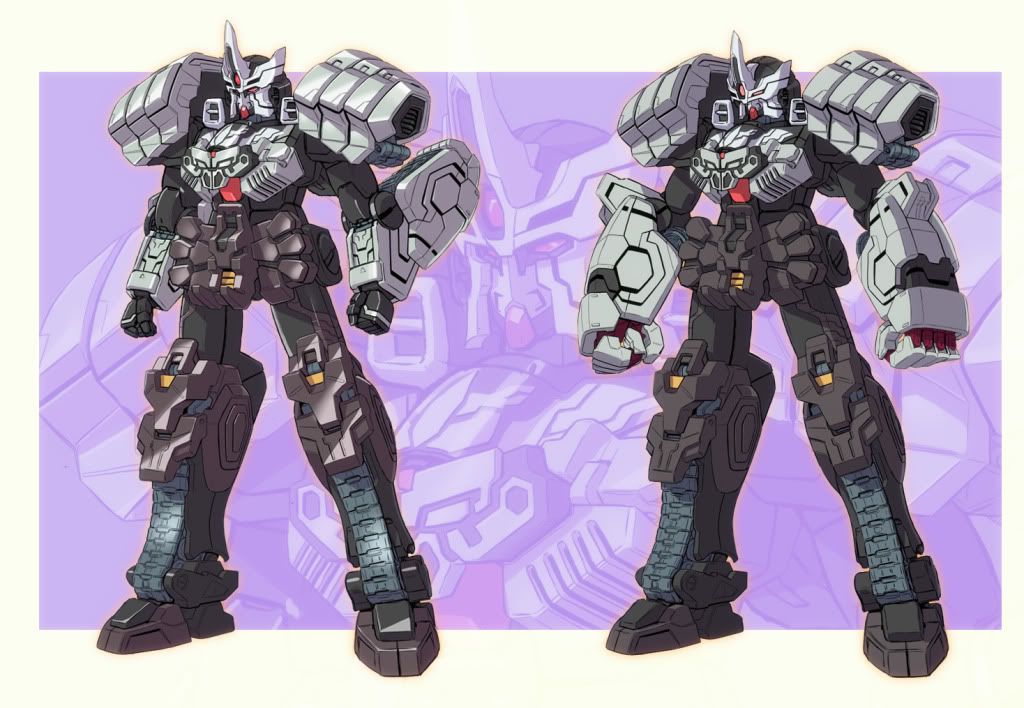 UPDATED ---
Alright thanks to some readers who gave me a few leads, here're MORE weird and cool Gundam designs. This is essentially a repost since
Gunday Guy
already blogged about this last year, but just in case you haven't seen it or would like to revisit it, here they are: Gundams that transform into animals. (GunZoids??) Done by a bunch of artists called
Atelier Tobiou
.