This is worth checking out just for the sheer freshness of it! A Gundam converted into a Halo Spartan by Mdgelo of
Mechdesigns
. Actually the idea did cross my mind before, but looks like he beat me to it! :P And a fine job he's done too. For the uninitiated, Halo is an ultra popular video game on Xbox. The main characters are not mechs but rather, super-enhanced human soldiers in high tech armour (think military Iron Man), recruited to defend mankind against an alien invasion. They're called Spartans. There, now you know.
Here's what the original Spartans look like:
I'd say it's a kickass job! Can you spot the various parts used besides the GM base kit? I think I see some Astray in there. LOL.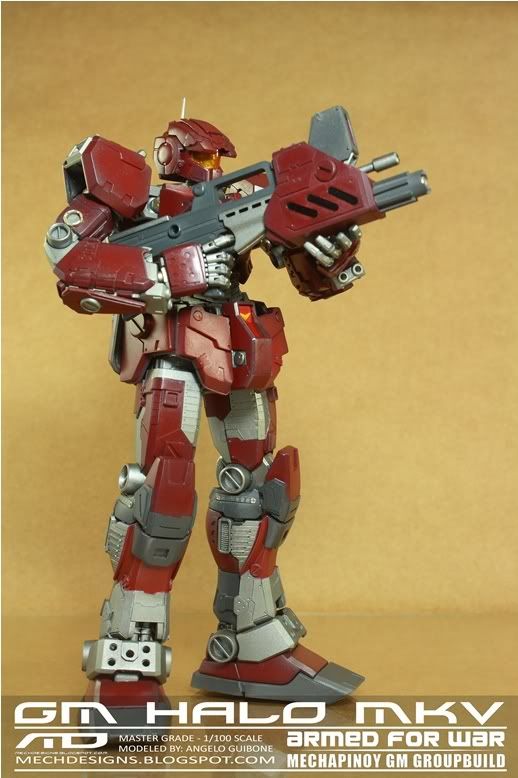 WIPs. Full marks for details!