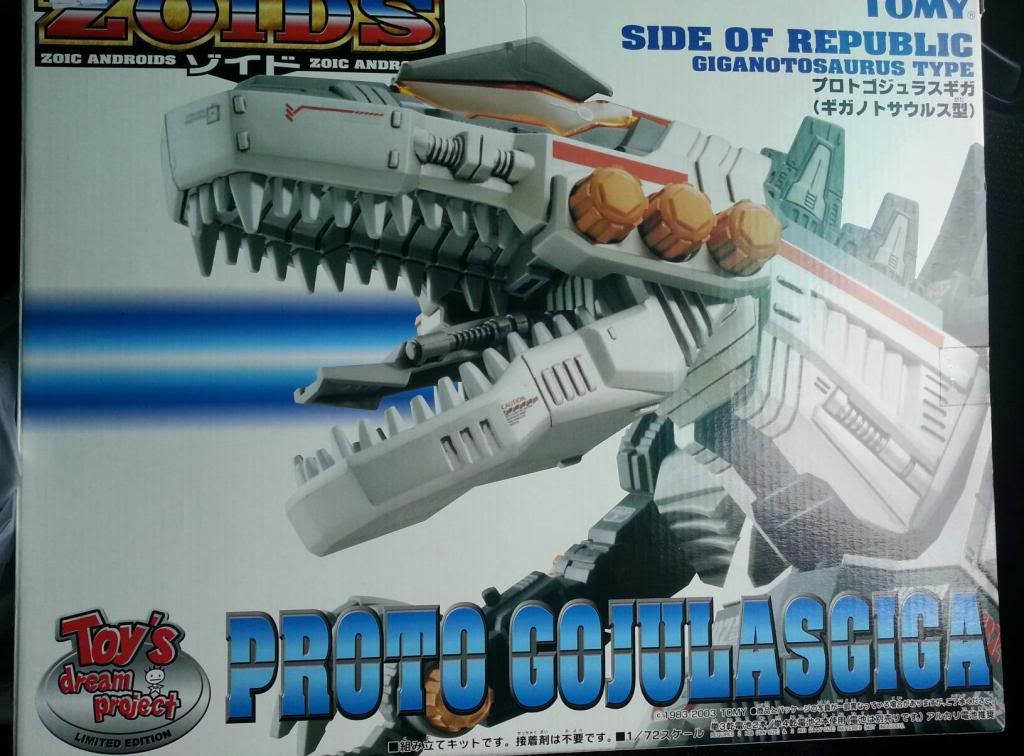 My Zoids fever has not subsided, it seems, so I chanced upon a Gojulas, one of the biggest models of Zoids out there, obviously based on the T-Rex, but paying tribute to Japan's Big Brother of all monsters, Godzilla (hence Gojulas, geddit??). Koto last year announced plans to include this one into their HMM series. The HMM line is helluva lot better lookin' than Tomy's original series, but knowing the rate at which Koto comes up with Zoids stuff, it could be anything from one to three years' wait. So when I saw this limited edition Proto Gojulas Giga version, I snapped it up, even though it wasn't Koto LOL. I think this was released almost 10 years ago. For something so old, it's designed pretty well.
So I've been googling up on the Gojulas a bit, and it seems that Tomy has released a couple of versions. They don't all look the same. The Zoidzilla version and Orgre version kinda looks like the one Koto is coming up with, so I'm giving those a pass. But this Proto Giga version though, is something else, and resembles the T Rex more. For a Tomy kit, those lavish details are impressive, and sure make me wanna paint something LOL.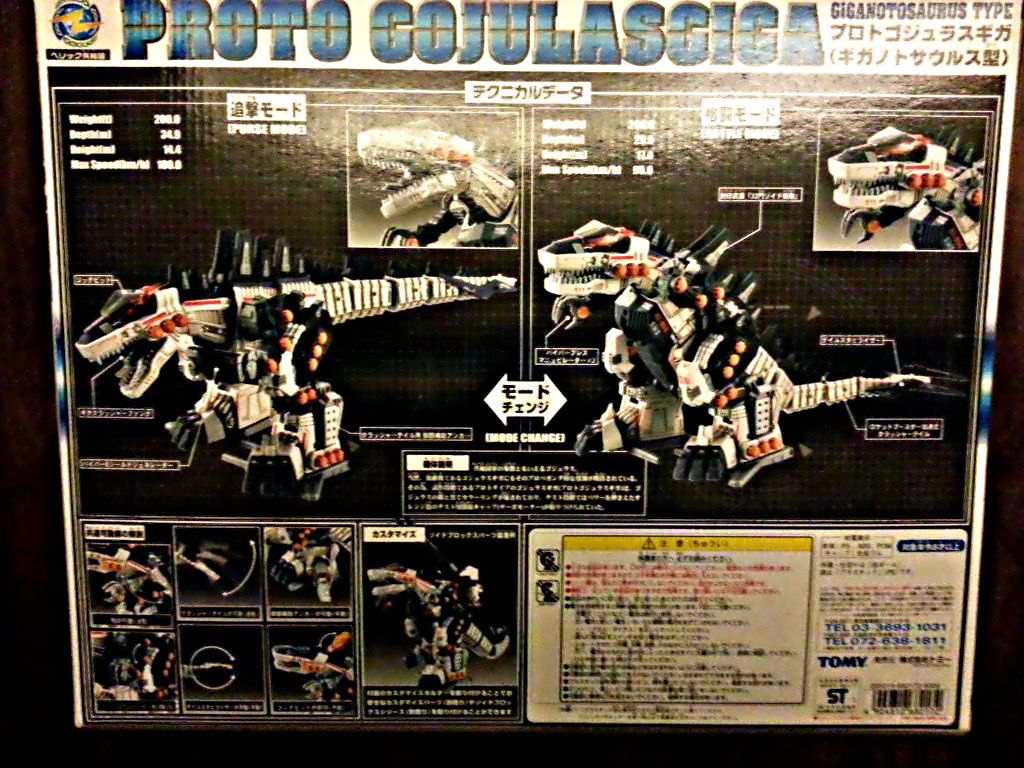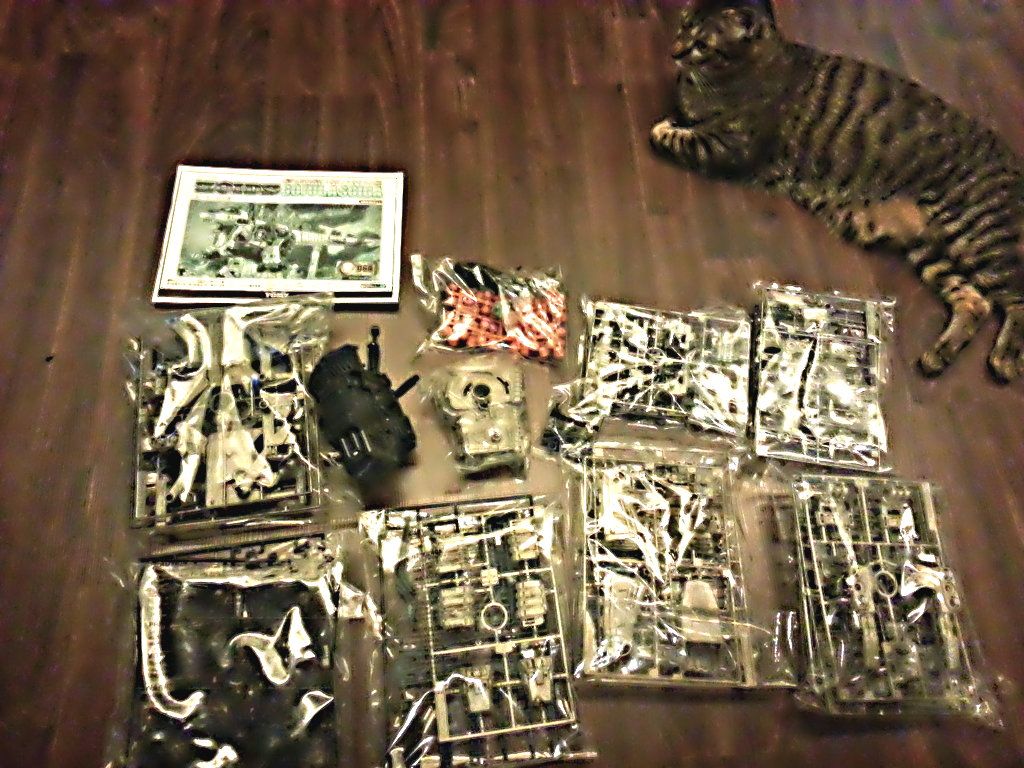 There are only about nine runners. This is considered one of the more complex Tomy Zoids kits, but for a Gunpla modeller, this isn't too daunting.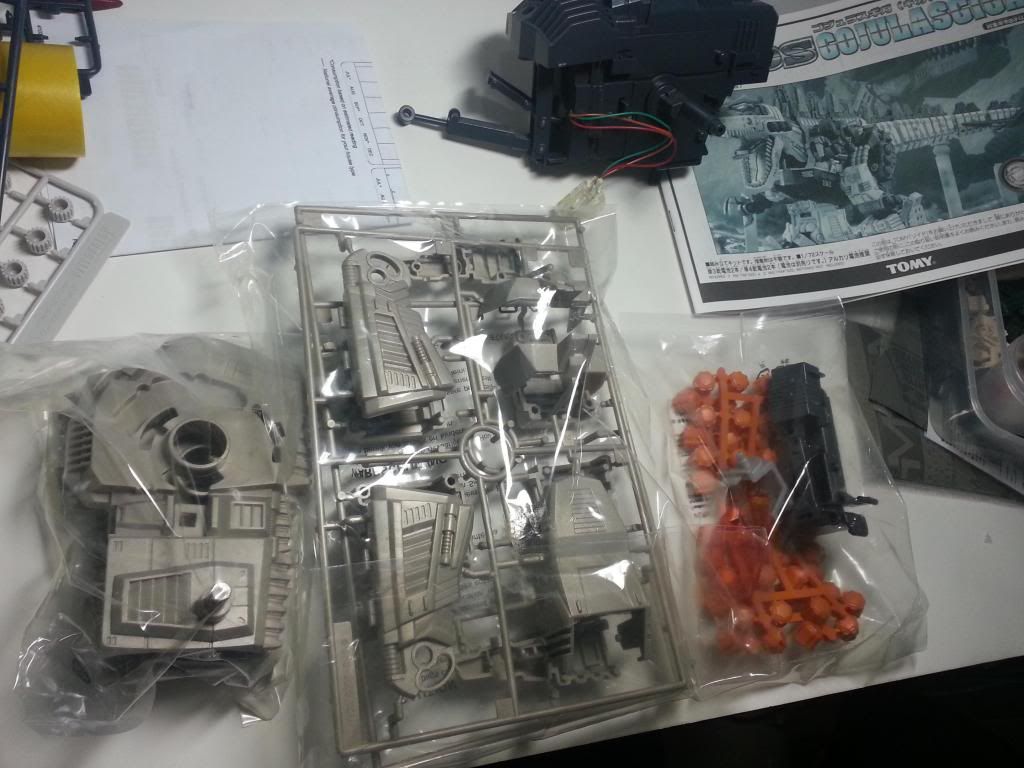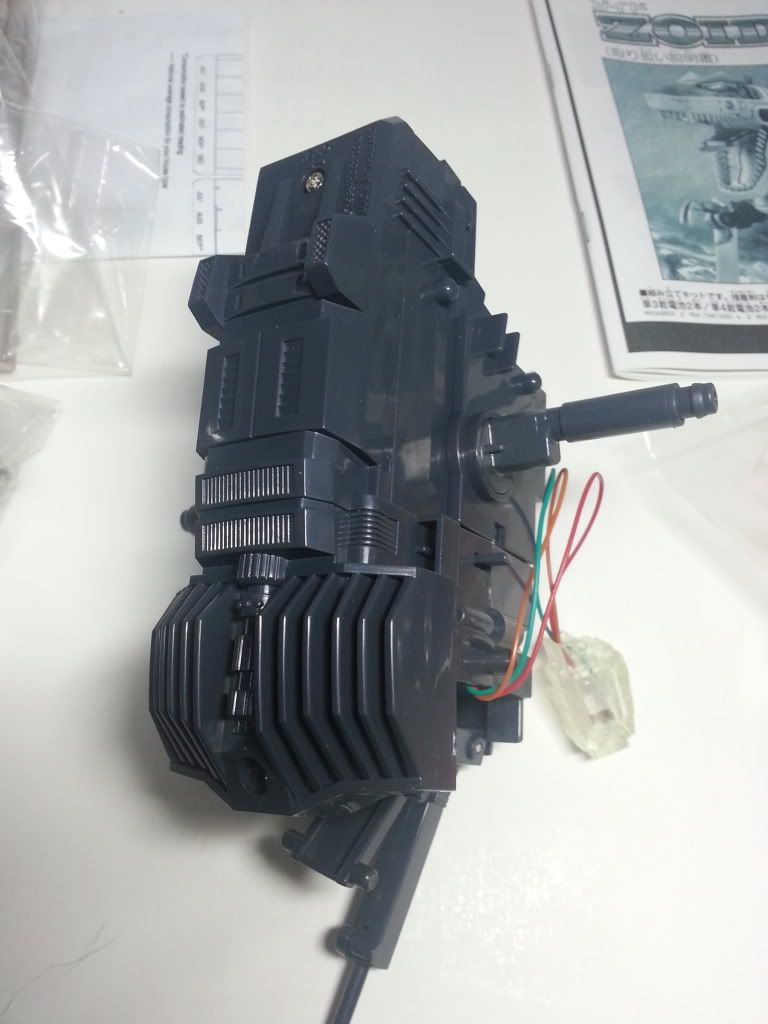 The main internal core has already been assembled for you, consisting of a motor and battery compartment, plus LED hook-ups as with most Tomy Zoids. I'm not a fan of these gimmicks though. It doesn't really matter if my Zoids don't light up or move, so I might not bother with the batteries...
The assembly manual, as expected, is not as glossy as Bandai's, but everything you need is there, big and clear for you. It's idiot-proof. (I hope).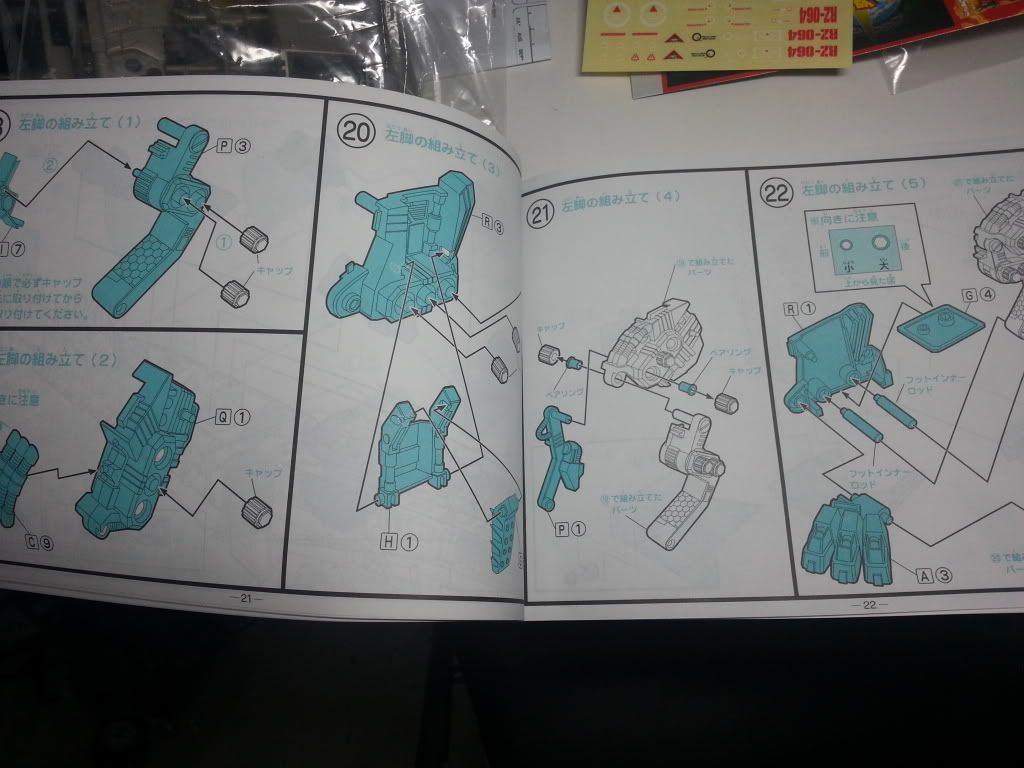 This is what the finished version looks like. The main body without the head and tail itself, is already as tall as an MG gundam, so go figure -
There you have it, guys. I'm in the midst of assembling it. If you wanna save up a bit I suggest you wait until Koto's version comes out:
Quite the tease, as you can see. I'm pretty sure theirs will be much more detailed and impressive (not to mention cost a bomb!) For me though, I don't mind having an earlier version to mess around with first. In case you wanna see what the other incarnations of Gojulas are like, here they are:
Gojulas Zoidzilla
Kinda looks like Koto's upcoming version doesn't it? Which is why I'm giving it a pass LOL. Another one is more impressive, but essentially the same thing, just with cannons mounted:
Gojulas Orgre
This next one though, is something different, and I think, the most recent version of Gojulas, released only about 4-5 years back. KING GOJULAS!!!! Blatantly modelled after who else but Godzilla LOL. This fella looks kinda kiddy, but size-wise I think he takes the cake, and there is some regal quality to it that the others don't possess. And perhaps with a cool paint-job and some detailing, it might actually look good, who knows? If I see this fella, I might consider getting it....For the sake of my wallet I pray I don't LOL.
Since we're on the topic of these Tomy Zoids, I'll end it on a Big Four note. Apparently there are four enormous Zoids models in the Zoids universe. The first is Gojulas. In second and a must-get if I ever come across this, is the Madthunder -
Next, is the Death Saurer, a pretty nifty piece for an old model as well. Comes in black and red -
Last but not least and making a PG gundam look like a shortie, the Ultrasaurus!
Hope you've enjoyed the Zoids porn!